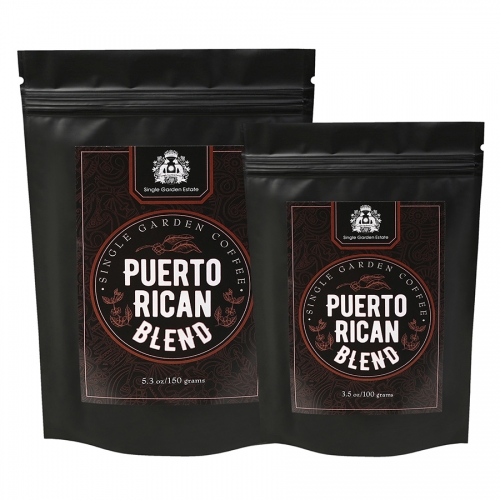 Puerto Rican Blend

Single Garden's Rare Puerto Rican Blend comes from the mountains of San Sebastian, Lares, and Las Marias, where coffee is grown at an altitude of 1,000 ft. or higher. The Single Garden Coffee Blend has been created by local coffee makers who supply selected coffee beans of high quality to make the blend. The assortment is made of
top-selected varieties of coffee from these regional plantations and is processed by traditional 24-hour wet fermentation, washed and sun-dried. The Single Garden Blend Coffee has a gentle flavor, perfect acidity, and a typically medium to dark roasted body with an enhanced hint of cocoa flavor and unique Caribbean aroma.

Connect
Copyright © 2021 Single Garden Estate, LLC. All Rights Reserved.
50 North Street, Danbury, CT 06810